Richard Pitts, a founder and director of the Wonder Workshop Children's Museum, died Monday morning at his home after battling cancer for more than 10 years. He was 64.
A New Jersey transplant, Pitts came to K-State to study history, and after meeting his wife, Cindy, in Manhattan, found that the state suited him well, and the couple stayed to raise their family.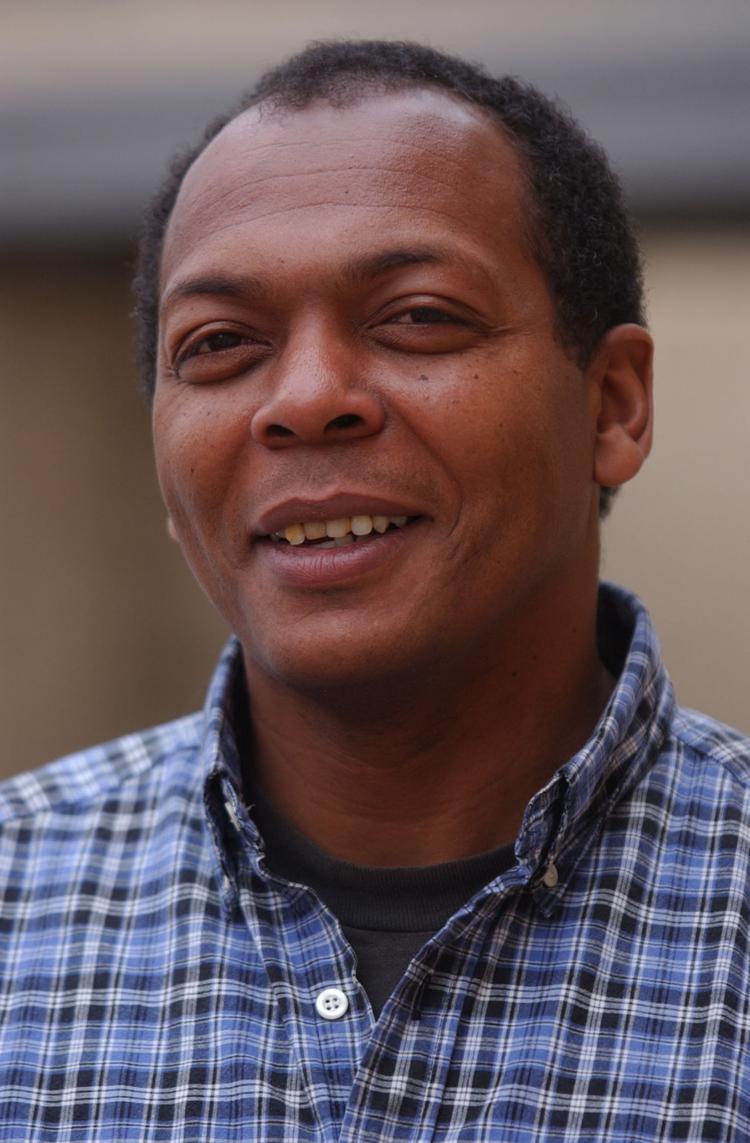 He and a group of community educators would first test out an idea for a children's program in arts, sciences and humanities — the precursor to Wonder Workshop — in 1989 as an after-school program at Amanda Arnold Elementary, later transitioning to the Manhattan Arts Center.
In 1995, the group opened the Wonder Workshop museum in a downtown building owned by the Manhattan-Ogden school district. Later, the museum purchased land by Tuttle Creek Lake to open "Outback Camp," where the museum has hosted summer enrichment camps for children between 6 and 11 years old.
He was never a teacher by trade (more aptly, he was a "curious man by trade," Cindy said), but Pitts would become well-known in schools and children's organizations not just in Manhattan but across Kansas. With drum in tow, the natural storyteller had a passion for history, particularly in relating history about Kansas' role in the Underground Railroad. He would author two books on the subject.
In recent years, he narrated "Dawn of Day: Stories from the Underground Railroad," a 2016 documentary from the K-State College of Education and was awarded the Spirit of Martin Luther King Jr. Award from the community's Martin Luther King Jr. Committee in 2017, and the Community Social Work Advocate Award from K-State's social work program in 2018.
Ever the community servant and advocate, Pitts' lifetime awards and honors are "too many too count," Cindy said. She said he loved working with people more than any award he ever got, but she also noted that he had won the Call to Service award from President Bill Clinton's Council on Service and Civic Participation in 1995.
Friends describe him as "a champion of children," and Friday morning outside his home, dozens of his friends and children he's worked with over the years came by to say 'thank you' to the man they'd grown to love, describing him as a hero and community cornerstone. Friends said Pitts was always a fully present and engaged man, giving his complete attention to whoever he was talking to.
"You can't hate people you don't know," Cindy said. "He took this to mean when you take time to know someone, you can find a connection and you open a door to understanding one another. He will be remembered as the man who opened who opened doors.
"He brought excitement," she continued. "Whether he was baking an apple pie, looking at birds, watching sports, going on adventure or getting ready for Wonder Workshop, he brought laughter and charisma every day. The importance of knowing your own history and not letting other people write it for you was a value to life and part of our family life."
Throughout his years at the workshop, Pitts was always committed to serving the community's students, waiving admission fees or finding scholarships for Manhattan's neediest children.
Pitts was diagnosed with colorectal cancer in 2011, never quite kicking the disease but persevering through painful treatment, weeks in the hospital and even an 18-hour surgery. Family members say you'd be forgiven for never knowing Pitts was sick until recently, as he poured himself into his work as the museum director and into his friendships and relationships with those in the community.
As the cancer began to take its toll, Pitts took a less active role in managing the museum, which has been shut down for over a month now because of the coronavirus pandemic. In any case, Pitts vowed Friday morning that his life's work would continue in the Wonder Workshop and in the hearts of the children it served, even as he prepared to hand off reins of the museum he so loved.
"We need you — we need you to continue the work of not only Wonder Workshop but the minds of children," he said to the crowd. "That's what is important. We cannot do everything, but everybody can do something. And the help that you give us is doing really something and that means everything to us, I mean everything."
Pitts is preceded in death by his mother, Wilhelmina Pitts, and his sister, Sandra Pitts. He is survived by his wife, Cindy Pitts; daughter Alicia Pitts and her boyfriend, Josh Campbell, of Olathe; daughter Parre Ahmadi and sons Zach Klente and Rich Pitts of Manhattan; daughter Roxanne and her husband, Eric Janes, of San Diego; grandchildren Macy Klente and Oakley Janes; and brother and sister Larry and Nae Pitts, both of New Jersey, and sister Paulette Freeman, of Philadelphia.
Carlson-Irvin- Parkview Funeral Home is handling funeral arrangements.
A celebration of his life is on hold until after the pandemic, his family said.
Those interested in sending cards should send them to his home at 1006 Leavenworth St.
His family requests that donations be directed to the Wonder Workshop Children's Museum.