Editor's note: The Mercury is writing about love stories in place of the weekly Our Neighbors profiles during February. If you have a suggestion for a love story, please send it to news@themercury.com.
Every day, before his morning radio show, Dave Lewis looks up at the pre-dawn sky and finds his late wife, his guiding star, Elena Guthals.
Even when the clouds are out, Lewis, 58, knows that the star is there, because for as long as the stars shine, so too does their love. And Lewis knows that even though Elena died 14 years ago of breast cancer, she continues to watch over him and their daughter Casey Guthals-Hageman.
(Dave's last name is Guthals, but his on-air name is Dave Lewis.)
It's in this star that Lewis sees her brilliant smile, the one that "melted him" long before he became a Manhattan household name. Lewis first met Elena in 1991 when he was working as an emcee at a benefit for a dance studio in Salina.
A mutual friend told Lewis that Elena, a dancer at the studio, was single, and as he called her name to win a gift certificate to a restaurant, he whispered in her ear:
Later at the benefit, Elena snuck up behind him at his table and asked him the same thing.
"I pretty much melted," Lewis said.
Music would be their bond, and on their first date, Lewis, 29 at the time, started talking with Elena about the artists they had grown up with. Lewis said he had thought she was much younger, so his jaw dropped when Elena told him that she was actually six years older than him.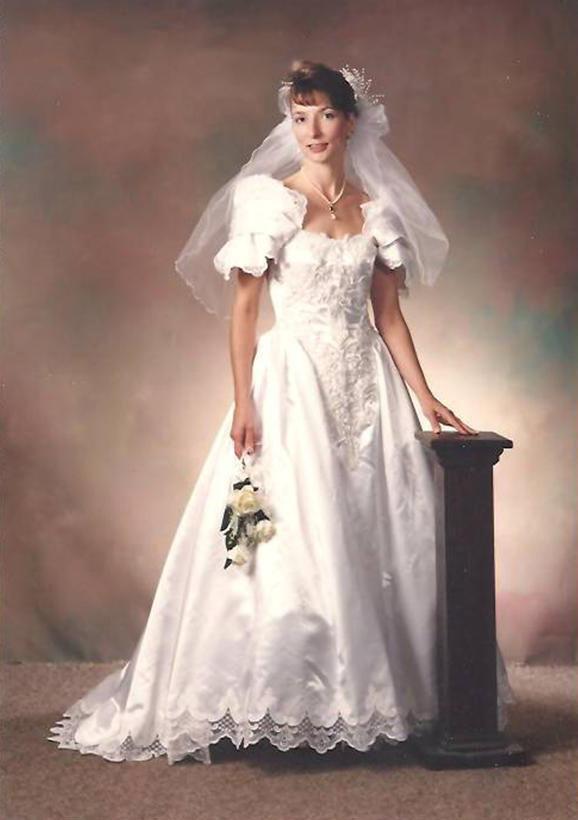 It wasn't more than a few months later that Lewis knew he had to propose. He tagged along to her family's Christmas Eve dinner, and as his first gift to her, he gave her a key to his hotel room, where he had set up a little tree with gifts. As they finished exchanging gifts on Christmas morning, he pulled out a ring he had hidden in the tree, and for once in the DJ's life, he was left speechless.
"I don't even remember actually saying anything," he said. "I just opened it up, and she just covered her face with her hands and buried her head in my shoulders.
"I assumed that that was a yes," he joked.
After their marriage, Elena moved to Manhattan with Lewis, who had already been working at KMAN for a few months. Every day was fun, Lewis said, and they never felt any need to make grand plans or goals. Lewis would work diligently at his job at the radio station, taking the lead on covering the 1993 flooding, while Elena worked at Kansas State Bank as a real estate loan processor.
Women would tease Elena and tell her they woke up with her husband.
"But her response was always, 'You didn't go to bed with him last night, though, did you?" Lewis said.
"Everything just seemed to roll our way," Lewis said. "We had talked a number of times that we had the kind of marriage that a lot of people never get to experience. We just felt pretty fortunate to have found each other."
A courageous fight
Their daughter Casey was born in 1995, and the couple bought their first house in 1997. Elena wanted nothing more than to be a mother — loving and doting on her nieces and nephews. The couple tried for more children after Casey, but Elena miscarried each time. After the last miscarriage, the couple realized there was a hormonal problem, and that was also when the breast cancer diagnosis came up.
The first time the cancer showed up in 2001, Elena fought hard against it, and with chemotherapy and a surgery, she beat it 18 months later. She was most bothered by the fact that the procedures meant she would never have another child, Lewis said.
Another 18 months later, the cancer came back. This time, it was more aggressive, and the chemotherapy could not get it under control. This time, the cancer was terminal.
"Our daughter was 10," Lewis said. "I knew this was coming, so I left the radio station. I knew at some point, I was going to be an only parent. And there's no way an only parent can get a kid to school in the morning when you have to do a morning show, so I took some time and did whatever I needed to do."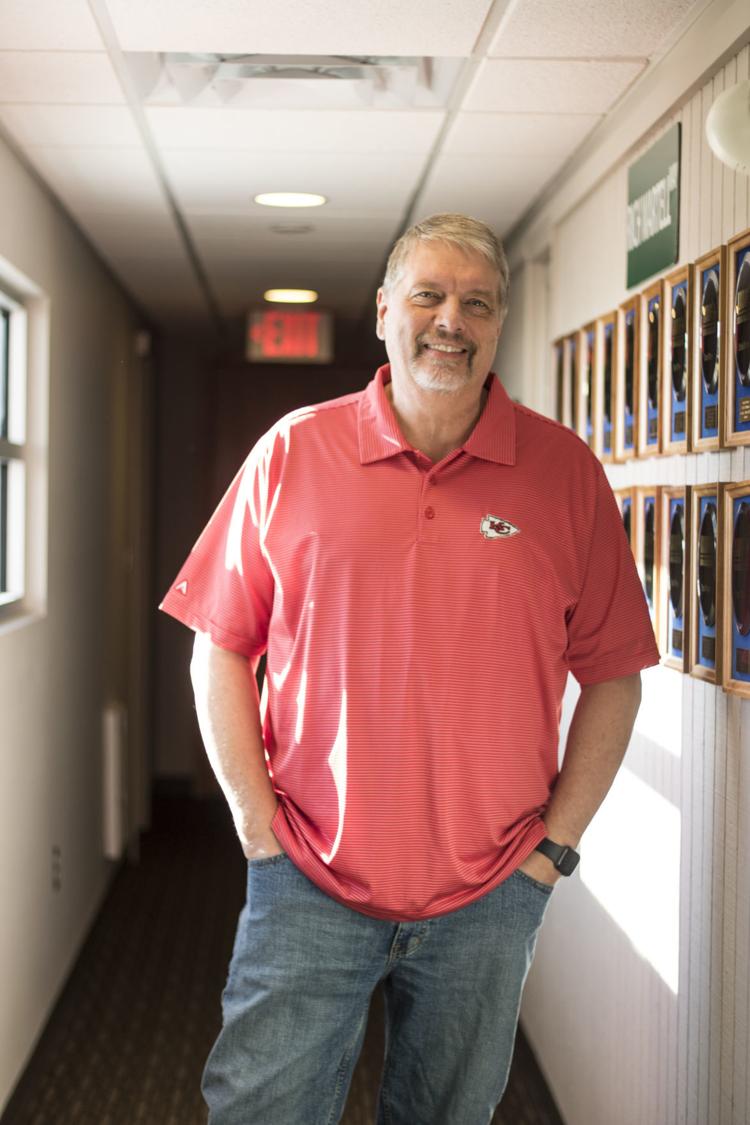 More than anything, Elena was frustrated in her last weeks. The once strong dancer tired easily after walks. Still, Elena kept her head up, Lewis said, and several people never even realized she had cancer. Before her company's Christmas party in 2005, she went out to have the hair she hadn't fully had for a few years done.
When she returned home, Elena beamed with joy, and Lewis caught a glimpse of the smile that melted him so many years ago.
The last picture of the couple was New Years Eve in Aggieville, where Lewis was emceeing. Less than four weeks later, a bout with pneumonia took Elena to the hospital. The doctors had stabilized her, and the couple thought she would be able to come home, but Elena had a strong reaction to the medications, and she died on Jan. 25, 2006.
"All throughout that time, I was holding her hand," Lewis said. "She had an extremely strong grip. I think one of the most powerful human experiences anyone can have is to be with the one you love when they pass.
"I talk for a living" Lewis continued. "It's tough for me to come up with the words still of what that felt like. Other than to say that I was just so glad that I was there. There was no other place in the world for me to be."
Moving forward
Soon after Elena's death was when Lewis looked up at the sky.
"I picked out a star and basically just decided that would be her star," he said. "Every morning, I get in my truck, and even if the clouds are out, I look up to see the star. Even if I don't see that star, I know that star is there and she's looking over me."
Still, Lewis said he fought depression, and there were several points early after Elena's death when he thought Casey would be better off with someone else. His whole life disrupted, it would be a while before he went back to work, and he tried in vain to find happiness.
But he realized that to move forward with his life, he had to accept help, and he found ways for those who cared about him to help him. And moving forward, he said, is not the same as moving on.
"Those who lived with us and aren't with us today would want us to continue to live as fully as we possibly could," he said. "I think being able to move forward leaves a tremendous legacy for them as well, because the love that we shared was so sensational, and to be able to love again is another amazing tribute to them."
Since then, Lewis has had a son named Noah with his second wife, to whom he is no longer married.
He has been dating Molly Kujawa, a longtime court reporter who is also a widow, for the past three years. Shortly after Elena's death was when he took over the PA duties at K-State basketball and football games, which he said was a nice pick-me-up.
Lewis also served a term as an elected Riley County commissioner.
However, his wife's memory remained strong in his head, and he still makes several treks a year out to the cemetery to talk with his wife.
At Casey's wedding last fall, the family kept a seat in the front empty for Elena.
"After I gave my daughter away, I sat next to that seat, put my arm around the back of it, like she was right there," he said. "That was a great memory that I have of that day."
And when Lewis was inducted into the Kansas Association of Broadcaster's Hall of Fame in October, he knew she was there with him.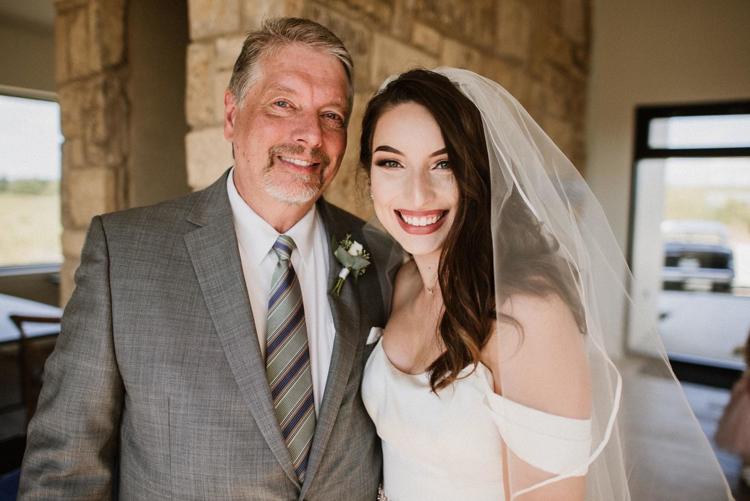 "There's still that hole 14 years later, but she was the biggest supporter I had," he said. "She wasn't there personally, but I shared that with her."
As Valentine's Day approaches, Lewis said the day was special for them, but so was their every day. The kind of love they had, he said, was worthy of celebrating whenever they could, and he can only imagine what Elena would say to him and Casey as they've gone through several milestone moments.
In 2010, Lewis founded the Polyester Party, an annual benefit for K-State's Johnson Cancer Research Center in his wife's honor. The event raises money for faculty and student research scholarships.
Outside of the benefit, Lewis often shares his wife's story, with the hope that he can help anyone else who might be going through what he did.
"I think part of cherishing her legacy is also in sharing her story, especially for those who have recently lost their spouses," he said. "It's a tribute to them. There's no right way to deal with the grief and all of the other crap you have to deal with afterwards.
"But it's worthwhile for me to share with others that you can get through this," he said. "It takes time, and it sucks more than anything you'll ever deal with in your life, but you can get through it."