---
---
---
Pooch petting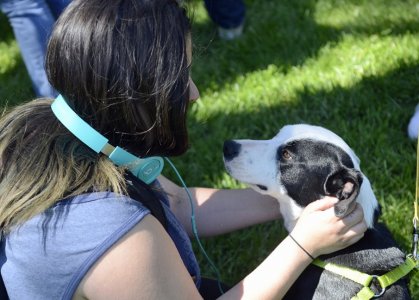 Junior Miranda Snyder pets a dog during a Pet Away Stress event Wednesday morning at the Waters Quad on K-State's campus. Purple Power Animal Welfare Society provided the dogs.
---
Women's Basketball | May 04, 2016

K-State extends Mittie through 2022

Athletic director John Currie announced Mittie, just the second coach in program history to guide the Wildcats to consecutive postseason appearances in the first two seasons, signed a contract amendment granting him an extension.

Baseball | May 04, 2016

Wildcats rally early to beat Shockers

Brogan Heinen's first college start didn't look promising early on. His teammates got behind him in the bottom of the inning, scoring four runs and powering on to a 9-5 win over the Shockers.
Men's Basketball | May 03, 2016

Weber invests in Illinois custard shop

Four years after he was fired by the University of Illinois, basketball coach Bruce Weber is making a comeback in Champaign. He's bringing former Illini football coach Ron Turner with him, too.

Baseball | May 02, 2016

K-State splits doubleheader at Iowa

The Kansas State baseball team split its doubleheader at Iowa on Sunday, losing in Game 1, 2-1, before taking down the Hawkeyes, 4-2, in the finale to clinch its third straight series win.
Manhattan High Soccer: No Problems

The Manhattan High girls' soccer team didn't let the less-than-ideal weather stop it from crushing Wichita Heights in an 8-0 rout.



Spring Showcase

Much like last season's spring scrimmage, Joe Hubener, Alex Delton and Jesse Ertz shared the job all afternoon during a 35-21 victory for the Purple at Bill Snyder Family Stadium.



Subscribers can access a list of local public employees' 2014 pay records.
---
You can
subscribe for as little as $1.99
.
Text Alerts
---
Get the latest news, weather and sports updates from The Mercury sent to your phone.
---
---
Terms of Service | Privacy Policy | The Manhattan Mercury, 318 North 5th Street, Manhattan, Kansas, 66502 | Copyright 2012
Reproduction of any kind is prohibited without written consent.